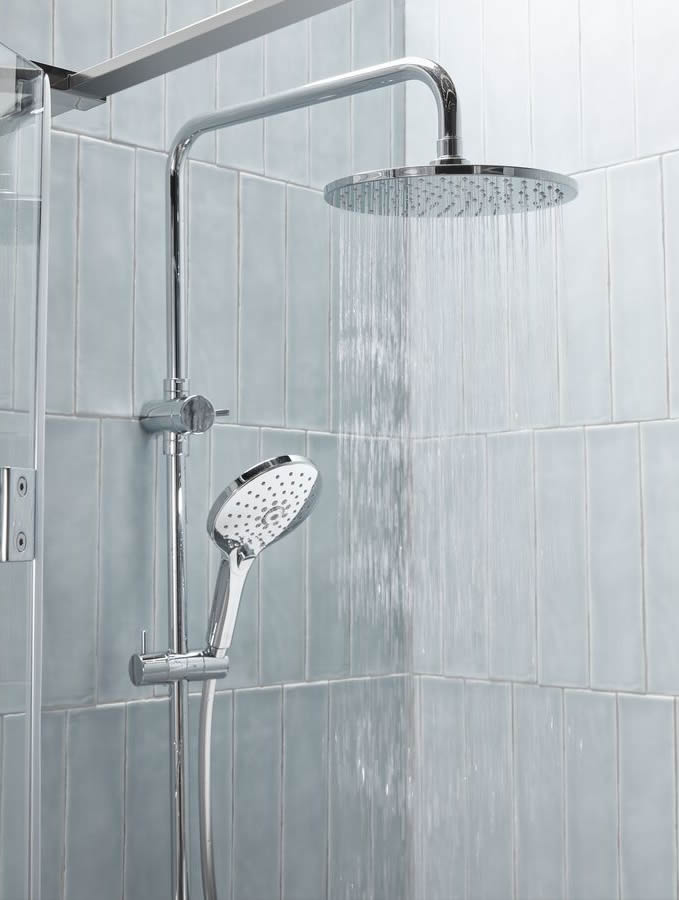 Shower Restoration Melbourne
At Impresst Tiles we are specialists in all things showers! Leaking Shower repairs to shower tile restorations and more. We specialise in fixing leaking showers without removing or damaging your tiles. Showers need to be really well installed and sealed to prevent unwanted water leakage. Our Shower restoration team are skilled with repairers for all types of shower repairs, from fixing leaky shower heads to shower door repairs and all shower and bath plumbing.
Shower Tile Restoration in Melbourne
Are your shower tiles looking worse for wear? Perhaps the grouting has become discoloured, or maybe you're struggling to control mould growth. Whatever the case may be, the team at Impresst Tile Grout Cleaning & Seal are here to save the day with our shower tile restoration service. When regular cleaning no longer makes a difference to your shower tiles, we recommend a restoration clean that's carried out by our professional cleaners. Utilising industrial grade products and equipment, we're capable of removing soap scum, oil from body wash, and any type of bacteria on both the tiles and grout. After we've carried out shower tile restoration in Melbourne and the tiles are completely clean, we then seal your tiles and grout to keep them looking great.
Reasons to Organise Shower Tile Restoration
Remove grime and bacteria from your tiles for a healthier and more hygienic bathroom
Impress visitors to your home by maintaining a sparkling clean shower
Reduce the chance of shower leaks developing as a result of problems with tiles or grout
Maintain your tiles and grout in good condition for years to come, minimising future expenses
 Why Choose the Team at Impresst?
At Impresst Tile Grout Cleaning & Seal, we take great pride in delivering quality services to clients right across Melbourne. Here are just a few reasons why we're a top choice for shower tile restoration and other tile and grout services:
We've been around since 2002, meaning you can trust in our experience and expertise
We invest heavily in training and equipment to ensure the best results are achieved
We offer some of the most competitive rates in the industry
We can help you with a range of other services in addition to shower tile restoration, including natural stone cleaning and sealing, tiles stripping and cleaning, high pressure cleaning and more
We make it easy to get a free quote – just get in touch and our friendly staff will be happy to assist you
What Our Shower Tile Restoration Involves
When we carry out shower tile restoration in Melbourne, we take our job seriously, using only the best tools and products for a thorough clean that will leave your shower sparkling. Our shower tile restoration service involves:
Using industrial grade products that are effective on even the toughest grime and soap scum
Removing mould and bacteria from all shower surfaces, including tiles and grout
Sealing tiles and grout to provide ongoing protection, helping to keep your shower looking its very best
Restore Your Shower Tiles Today
When only the best shower tile restoration service will do for your bathroom, make Impresst Tile Grout Cleaning & Seal your first choice. You can rely on our experts to restore your shower tiles back to their sparkling best, helping to keep your bathroom healthy and hygienic. To learn more about our services or make a booking for shower tile restoration in Melbourne, call us now on 0478 185 553.