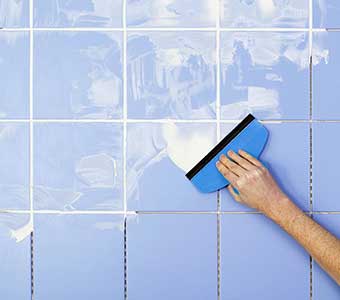 Shower Tile and Grout Cleaning Restoration
Does your shower need a thorough clean? At Impresst Tile Grout Cleaning & Seal, we can provide shower tile and grout cleaning that gets your shower looking 100% spotless and beautiful. Our highly trained and experienced professionals can get the job done using specialised products and tools. Whether you want us to fix a leaking shower seal or remove and replace silicone, there's nothing we can't help you with.
Shower Tile Regrouting & Cleaning
As part of our shower tile regrouting and cleaning service, we use a professional hospital-grade steamer to reach the most difficult places and remove every trace of dirt and bacteria. To maintain a clean and disinfected surface, we recommend sealing the tile, grout and glass as well. We use a long-lasting sealer, making the grout 100% waterproof. When dirt, chemicals or mould accumulate on shower surfaces, they can be easily cleaned without damaging the grout or tile.
Shower Silicone and Grout Replacement
If shower grout is damaged or missing, the only option is to replace it to maintain its appearance. Our shower silicone replacement services use only the highest quality silicone and grout to ensure peace of mind for many years to come. Silicone and grout comes in many different colours to match any type and colour of tile. Replacing old grout can prevent further damage caused by increased permeability.
Shower Glass Clean and Seal
Shower glass areas like the door and side panels can be a nightmare to clean. Fortunately, we can clean them of soap scum and water mark build-up, sealing it to make it look always clean.
Book Our Services Today
If you need shower tile cleaning and polishing, look no further than Impresst Tile Grout Cleaning & Seal. Get in touch with us today for more information and further assistance.