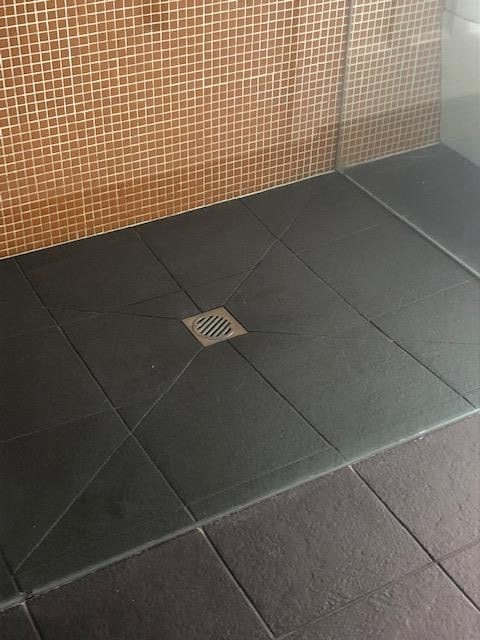 Shower Leaking Repairs in Melbourne
When grout or silicone in a shower is broken, missing or mouldy, this can cause water to seep through the tiles. If left untreated, this leaking water can cause major damage to other areas of the bathroom. For this reason, it's vital to arrange shower leaking repairs as soon as you notice signs of a leak.
At Impresst Tile Grout Cleaning & Seal, we can assist with shower leaking repairs in Melbourne to resolve your leak with minimal fuss. We repair shower leaks by replacing the grout or silicone, which should always be done as soon as possible. Using epoxy grout or sealing will prolong the condition of the grout as well as make maintenance and cleaning easier in the long-term.
What Causes Shower Leaks?
Some of the most common causes of shower leaks include:
Grout or silicone that's degraded over time – Even when grout and silicone is cleaned and maintained regularly, it can degrade over time and lead to gaps where water can leak through. If it's been a long time since you've had your shower regrouted, the risk of leaks is higher.
Broken or cracked tiles – Tiles that are broken or cracked pose a risk of water leaking through them, necessitating replacement as soon as possible.
Mouldy grout and silicone – When mould gets set into grout and silicone, it can affect structural integrity and lead to leaks.
Improper tiling installation – In some cases, improper installation of tiles or a poor grouting job can be the cause of a shower leak. Shower leaking repairs should be arranged immediately in order to minimise the extent of the damage.
Signs Your Shower is Leaking
You might be experiencing a shower leak if you notice the following signs:
Water pooling on the floor or other areas where it shouldn't be
Excess mould growth in your bathroom
Tiles that are becoming detached from the wall
A strong smell of mould
If you notice any of the above signs, call our team for prompt shower leaking repairs in Melbourne that will get the problem sorted fast.
Steps We Take to Repair Shower Leaks
Step 1 – Assess your shower for leaks – We'll take a look at your shower space to find any leaks and determine their cause. We use high-tech leak detection equipment that enables us to identify hidden leaks.
Step 2 – Remove existing grout – We'll carefully degrout your shower so we can access the area under your tiles.
Step 3 – Dry the shower – We'll use specialised equipment to suck up any water from under the tiles and wait for it the space to completely dry.
Step 4 – Regrout the shower – We'll regrout your shower with epoxy grout that's often used in hospitals and food retailers due to its resistance to bacteria, mould and moisture. It's also 100% waterproof, minimising the chances of leaks in the future.
Get Your Leaking Shower Repaired Today
For expert assistance with shower leaking repairs in Melbourne, don't look past the professionals at Impresst Tile Grout Cleaning & Seal. Call us today on 0478 185 553 to request a quote or make a booking to get your leaking shower fixed fast.