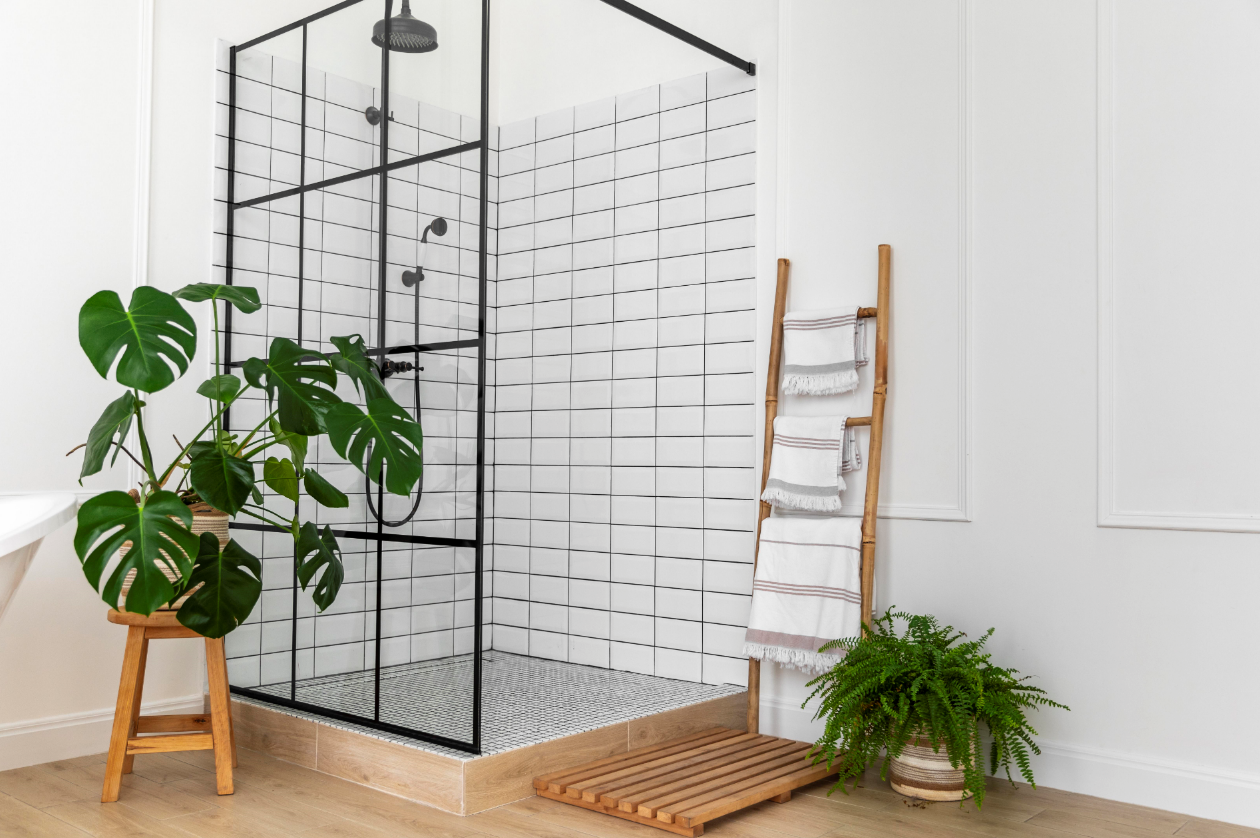 Bacteria that is in contact with moisture for more than 36 continuous hours becomes mould and appears in places such as grout and paint.
Impresst Tile Grout Cleaning & Seal is a leading provider of shower tile and grout cleaning services. We can remove mould and kill bacteria using a hospital grade steamer which removes the mould from shower grout, bathroom walls and ceilings.
To keep surfaces looking sparkling clean for longer, our shower cleaning and sealing experts recommend good ventilation in the bathroom (an extraction fan and a window), as this will allow for good air circulation around the area and prevent moisture and mould growth recurring.
Shower Mould Removal
Impresst Tile Grout Cleaning & Seal provides an efficient and long-lasting shower mould removal solution for homeowners, landlords, tenants, real estate agents and property investors. Our team members take great pride in making your home a clean and safe living environment once more.
Shower Tile Restoration
We offer first-rate shower tile restoration and shower tile cleaning services for residential and commercial properties. No matter how damaged, dirty, discoloured or stained your tiles are, our shower tile and grout cleaning services can rejuvenate them.
Shower Leaking Repairs
Leaking showers can cause your home's grouting, paint and carpet to become stained, mouldy and smelly. Impresst Tile Grout Cleaning & Seal can help you by carrying out the necessary shower leaking repairs to stop leaks without having to remove any tiles.
Contact Us Today
If you're looking for dependable shower cleaning services in Melbourne, get in touch with Impresst Tile Grout Cleaning & Seal today. Whether you need our shower glass cleaning service, shower walls grout cleaning service, or any other shower cleaning and sealing service, we make it easy to request a quote and make a booking.